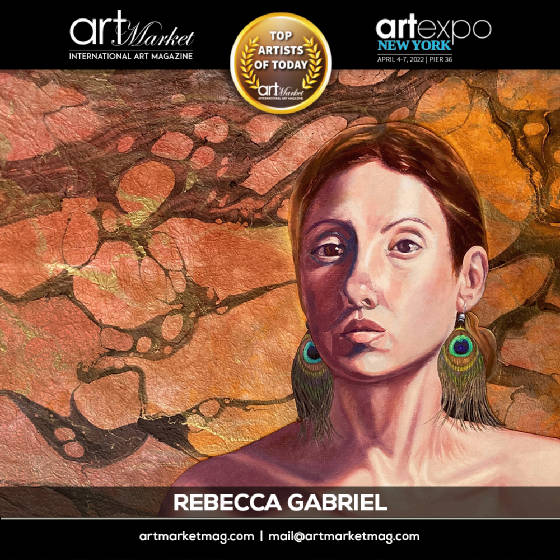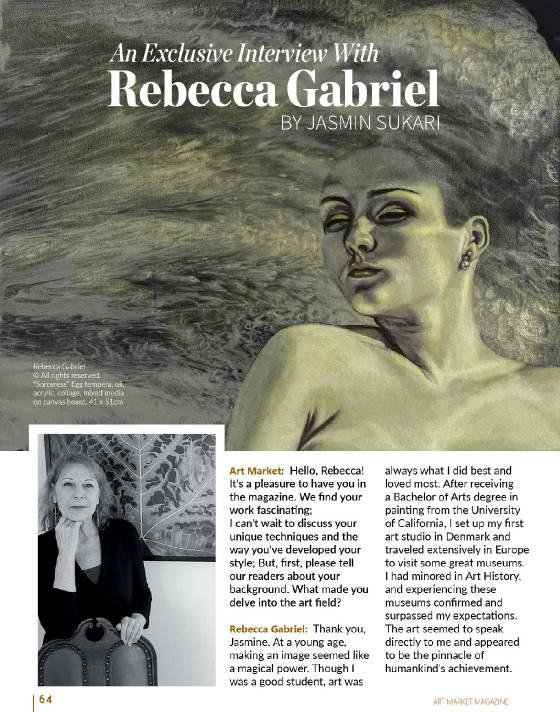 THE BIG EXHIBITION 2020 - ISRAELI ART MARKET
Featured Artist Rebecca Gabriel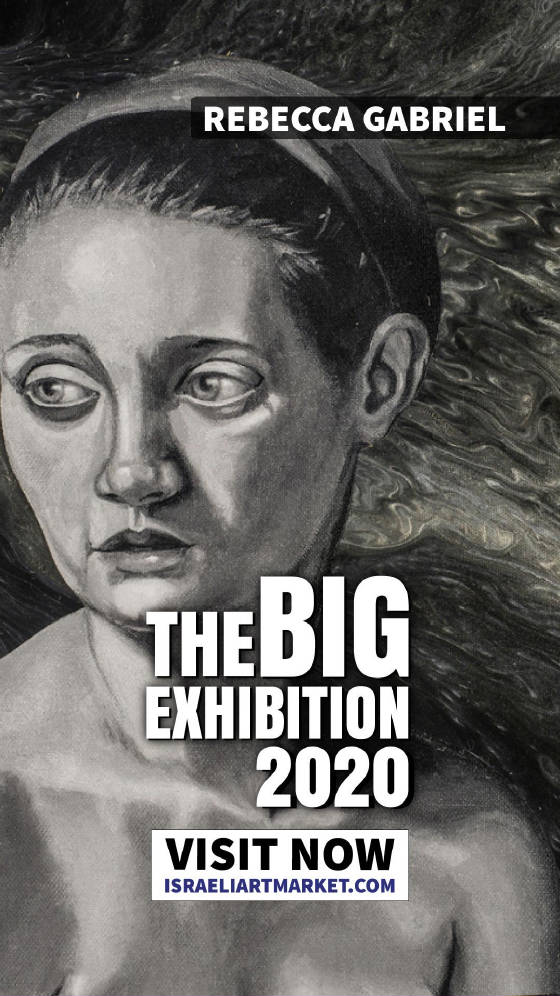 ART MARKET INTERNATIONAL MAGAZINE ISSUE #46
REBECCA GABRIEL INTERVIEW LINK:
file:///Users/rebeccagabriel/Downloads/ArtMarketMagazine_Issue46_R_G%20(1).pdf
Rebecca Gabriel is a USA realist artist. She is designated by ART MARKET MAGAZINE as a GOLD LIST AWARD ARTIST. Gabriel holds an MFA from the University of Massachusetts in Amherst, and has also studied in Europe. She recently was interviewed for ART MARKET INTERNATIONAL MAGAZINE ISSUE #46, and also, participated in the most recent XII Florence Biennale, in Italy. Her work has been exhibited at the Schneider Museum of Art, Ashland, OR; Denver Art Museum, CO; De Cordova Museum, MA; Oakland Museum, CA; Herbert F. Johnson Museum, Cornell University, NY; etc. A one-person retrospective of her art was held at the Rogue Gallery and Art Center in Medford, Oregon.
Her work has received numerous awards, such as: First Award, Henry Hopkins, "All California Art Exhibition"; Finalist in Artist's Magazine; and Jurors Choice award in the "Human Form" exhibit, Newport Visual Art Center, OR.
Gabriel's work has been selected for extended loan in the Executive Chairman's office at the National Endowment for the Arts in Washington, D. C. She is represented by Gallerie Karon, in Ashland, Oregon, as well as, Verum Ultimum Art Gallery, in Portland, Oregon.
Rebecca Gabriel's published monograph, "A Woman's Journey – A Life in Art," has received critical acclaim. Dr. Jean Houston asserts "Rebecca Gabriel gives us potent insight…into the artist at critical times." Renowned art critic and author, Robert C. Morgan, writes, "Her ingenuity in perceiving her subjects…depends on an ability to understand painting as a language."
Gabriel has been awarded a University of Massachusetts Fellowship in Art, as well as a Haines Foundation Grant. Her work is also featured in Calyx, Studio Visit, American Artwork, World of Art MOMA, and multiple issues of Art Market magazine.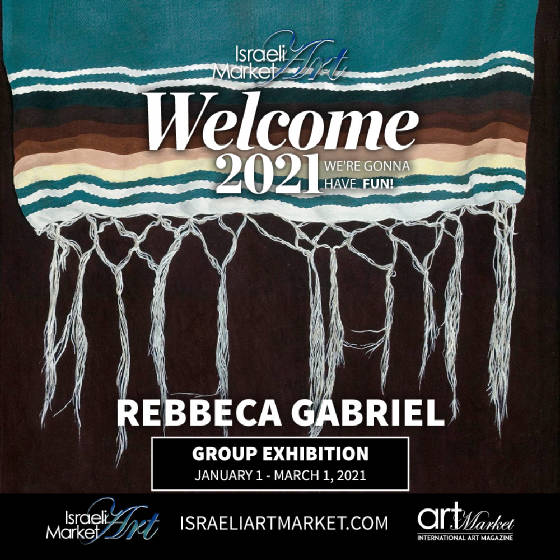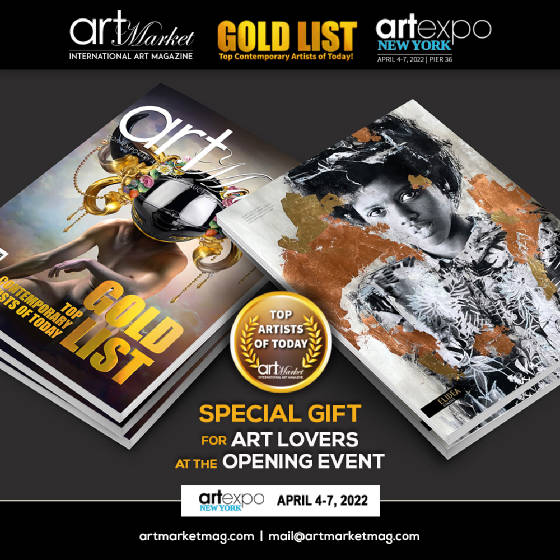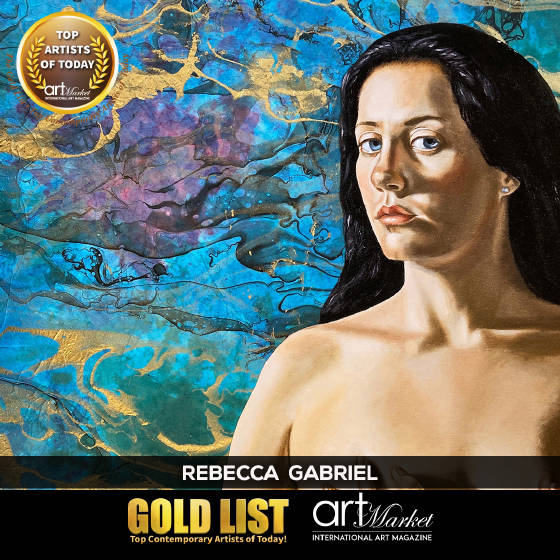 "Skye" oil on canvas, collage, mixed media
Wikipedia: https://en.wikipedia.org/wiki/Rebecca_Gabriel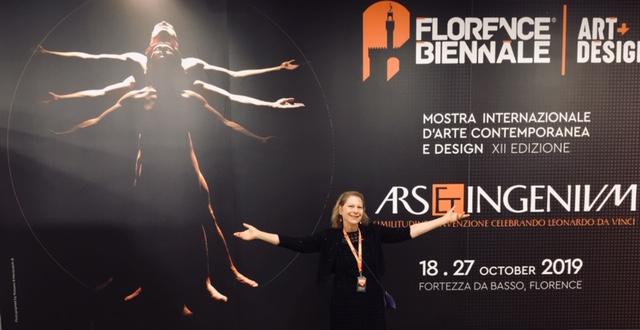 FEATURED AT THE FLORENCE BIENNALE 2019
PARTICIPATING ARTIST IN "ART IN THE TIME OF CORONA"
A Global Art Project - DAB Art Co
Represented by American Artwork http://americanartwork.net/?s=rebecca+gabriel&post_type=product
https://www.facebook.com/profile.php?id=100009315379764
WINNER OF THE HAINES FOUNDATION GRANT FOR ARTISTS
www.ashlandartcenter.org
ROGUE VALLEY BIENNIAL
Rogue Gallery & Art Center, Medford, Oregon
VERUM ULTIMUM ART GALLERY, PORTLAND, OR

https://www.verumultimumartgallery.com

Featured in exhibitions: "Chasing Ghosts,""Passage,""Flesh,""Inside/Outside"
"THE SUBJECT IS WAR" Wiseman Gallery

Rogue Community College November 2014